Connect With a Video Crew
A team that combines decades of experience with a passion for service.
Our Crew Coordinators make themselves available day and night to ensure you achieve your production objectives.
Hire a Video Crew Today!
Our job is making your job significantly easier.
We're a team of video industry veterans who've participated in a huge range of productions, with a burning desire to use our extensive experience to make it dramatically easier for you to book 1ˢᵗ rate video crews and professionals. We don't just respond to your needs; we anticipate them.
Meet the team that transforms the way you book video crews.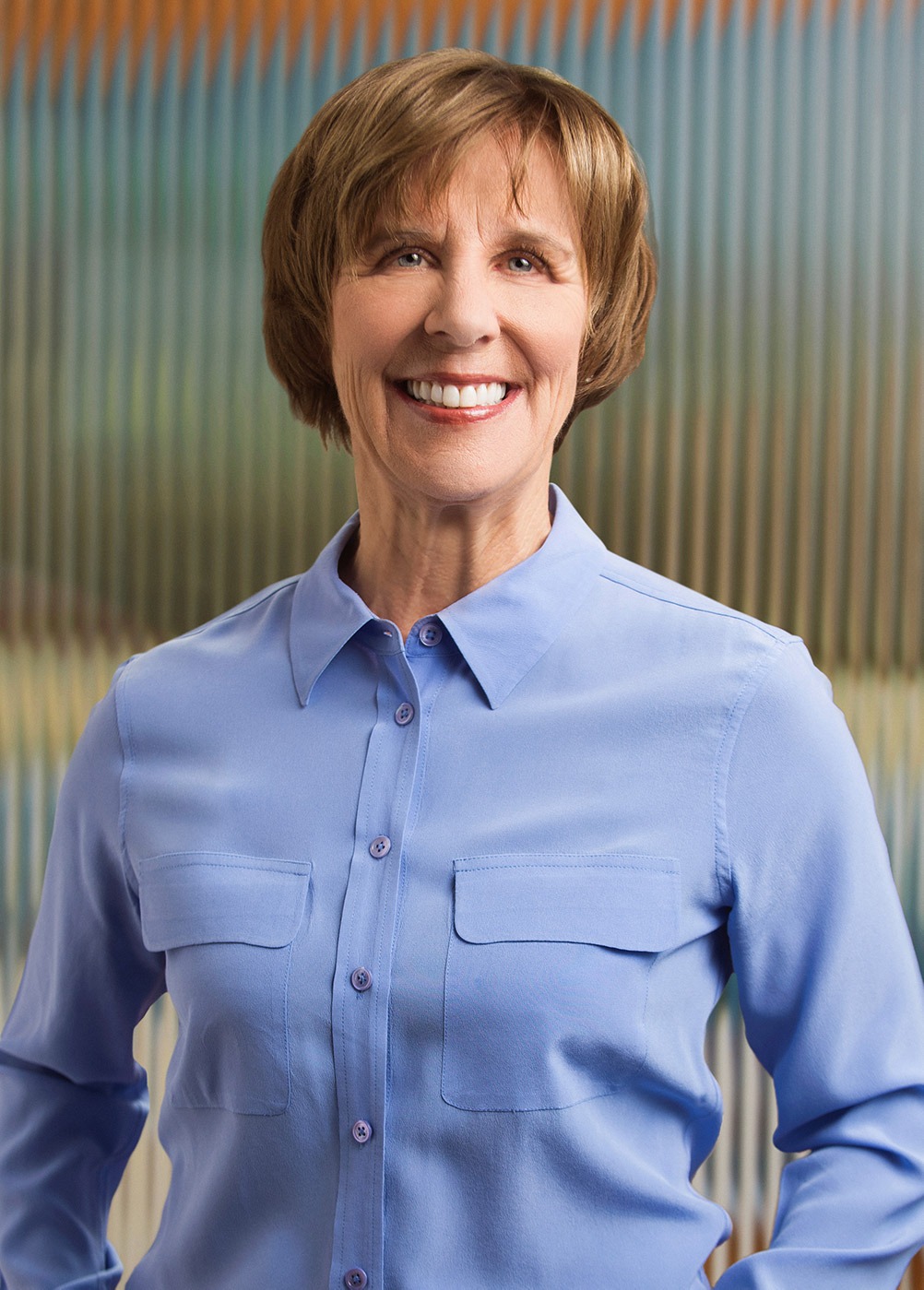 Heidi McLean
President & CEO
With a unique blended background that includes experience on both the client and freelance sides of corporate video and broadcast news production, Heidi has a natural gift for seeing the big picture.
For six years, Heidi worked with CBS News as a freelance audio technician, gaining indelible insight about how the industry could be improved. Since then, she has filled an industry-wide void by establishing Crew Connection in 1989 and PayReel in 1995. Today, thanks to Heidi, it's never been easier for companies to outsource the recruitment, management, and payment of freelance video and media professionals.
Heidi is a wanderer with an appetite for good food, fresh powder and world travels. Time with her husband and two daughters is one of the simplest joys of all. To Heidi, Colorado is the bee's knees — a great place to raise a family, start a business, and invest in wildlife preservation efforts.
Something Else: The in-house Cake Boss, Heidi bakes the most delicious custom birthday cakes for every team member on their birthday.
Todd Keener
COO
A self-proclaimed geek with a proven business acumen, Todd began his career by launching one of Colorado's first internet service providers in 1993, growing it to one of the largest in the country, and ultimately selling it to publicly traded RMI.
A CTO, COO or CEO for 14 years, Todd has continued to combine technology, especially software development, with leadership and his love for business strategy to help grow several companies, including Arrival Telecommunications, 3C and American DataBank.
Todd received his MBA from UCLA but was born and raised in his beloved Colorado. Todd's version of heaven is watching baseball under a summer sunset with his wife and three children — each of whom root hard for the Rockies, the Broncos and UCLA (of course!).
Something Else: Todd was two-time City of Denver Diving Champion.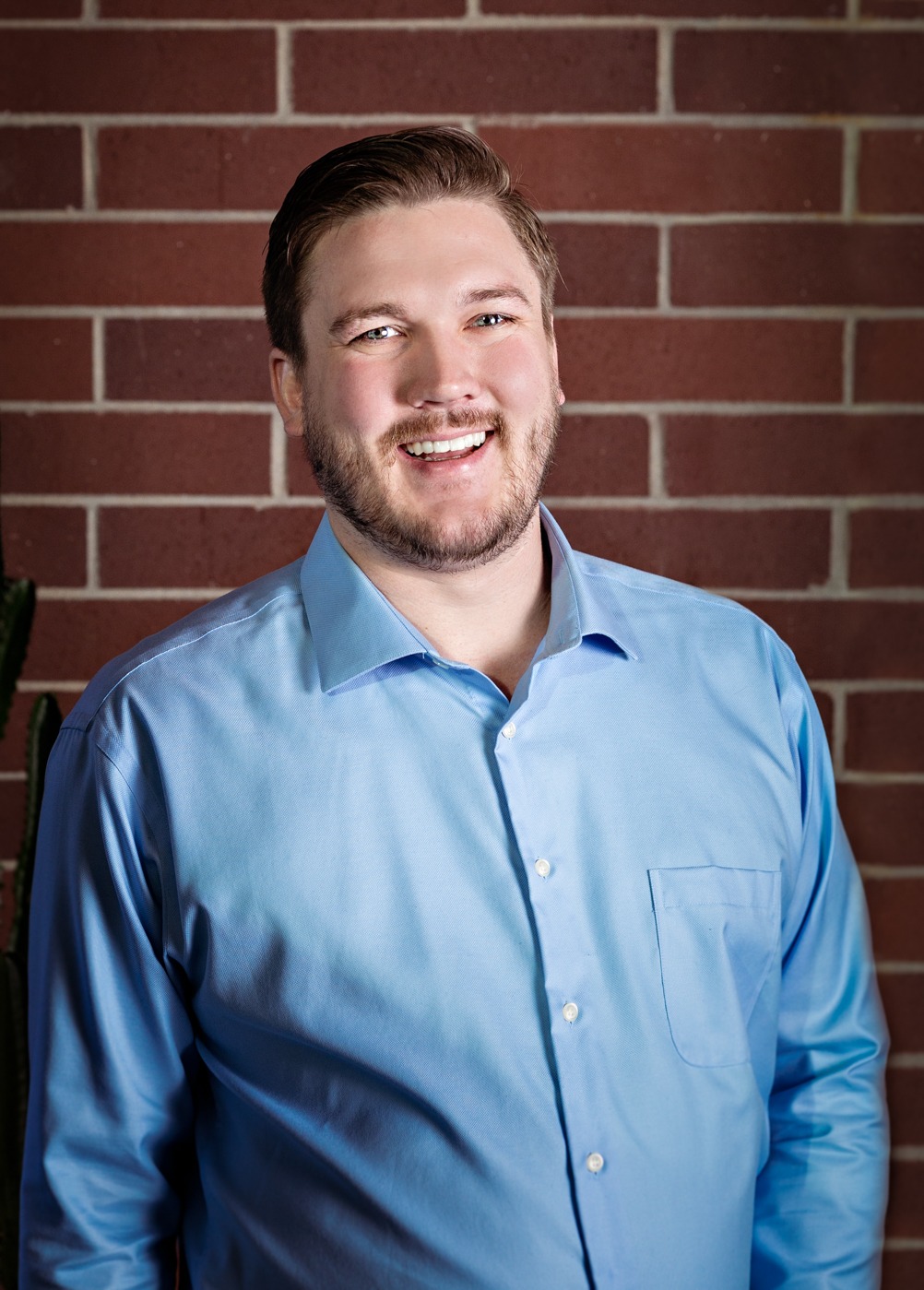 Michael Harder
Client Relationship Manager
Where there's a will, there's a way. Whether that's relocating to Colorado before finding a job, revamping payroll tracking from a thousand separate sheets into one big master spreadsheet, or brewing his own beer, Michael is going to figure out how to do it. Day to day, he manages onboarding new hires, processing payroll, and invoicing. All while keeping a notoriously spotless desk, to boot.
On the evenings and weekends, things might get a little messy in his pursuit of the perfect homemade pasta noodle or smoked meat. You'll have to go somewhere else for your favorite baked goods though. Looking for Michael? You'll often find him outdoors —snowboarding in the winter or camping and hiking in the summer.
Something else: As a certified bbq judge through the Kansas City BBQ Society (KCBS), Micheal's stamp of approval at your next neighborhood bbq carries a little extra weight.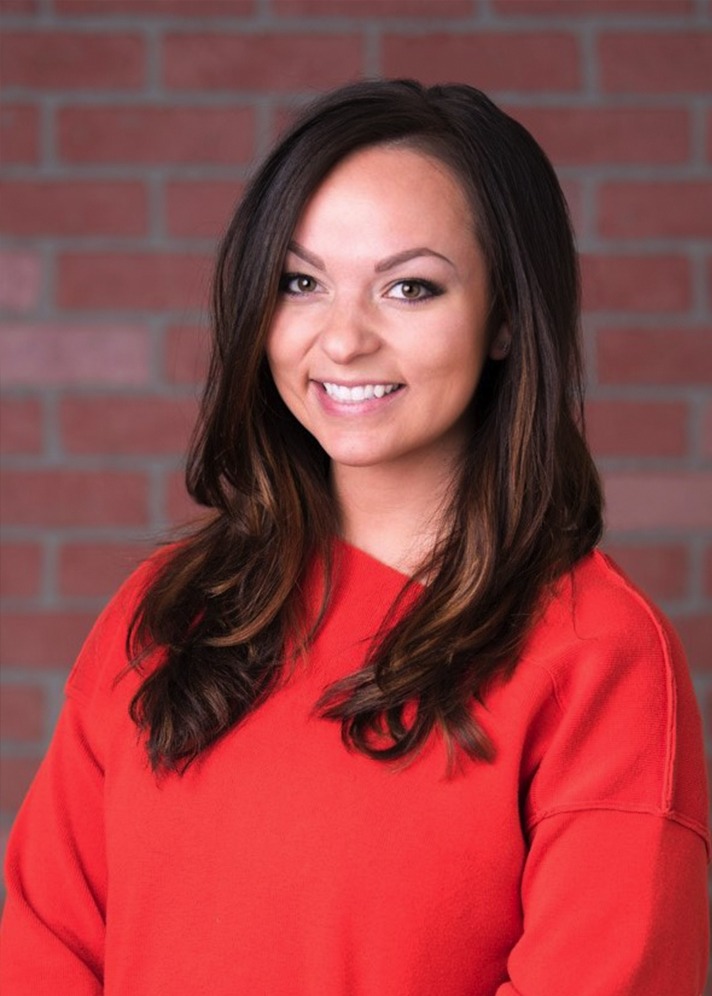 Aleah Williams
Crew Coordinator
Before joining the Crew Connection team, Aleah was a Line Producer at Starz Entertainment. She has the people skills of a diplomat and the organizational skills of an event planner. At Crew Connection, she puts all that expertise to work connecting clients worldwide with the best crews for each job and keeping everything running smoothly on both sides of every production.
Aleah needs every ounce of her impressive organizational and people skills for her newest role: Mother to a very adorable baby girl.
Something Else: Before playing a role behind the scenes, Aleah's career included a stint in front of the camera as a Disney Character Performer as the adorable Chip from Chip and Dale at Walt Disney World.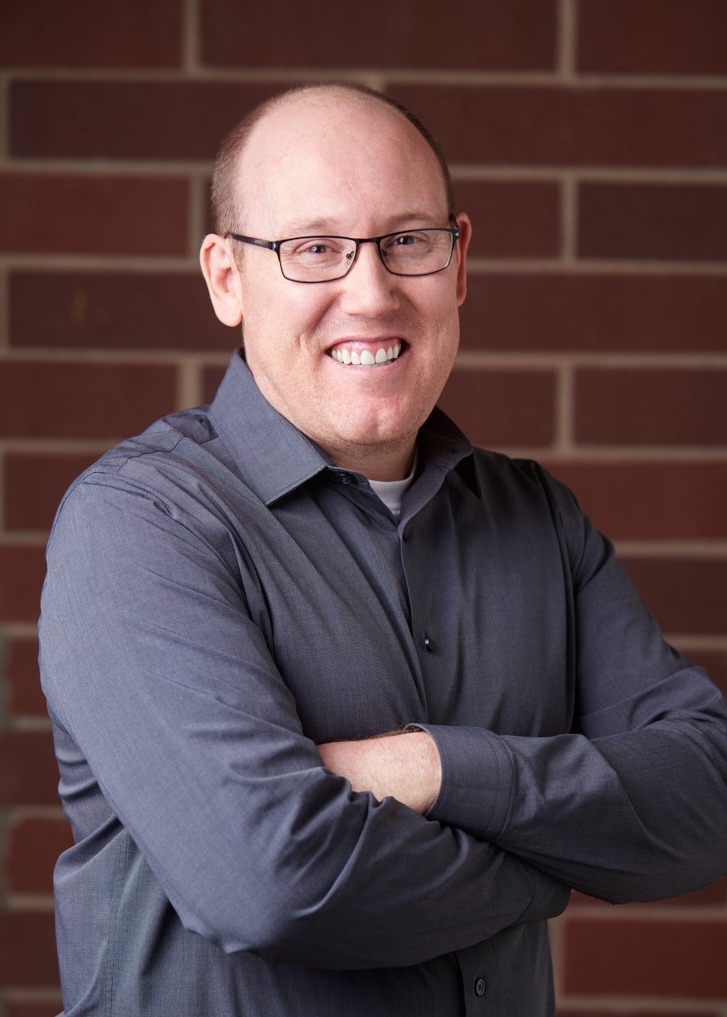 John Clark
Sales Account Executive
After graduating from Colorado State University, John went straight to work in television production and never looked back. Prior to joining the PayReel Colorado team, John was fortunate enough to work on shows for the Food Network, HGTV, Travel Channel and the National Park Service.
John is a member of the rare species known as "Colorado Native." Not one to shy away from his Colorado roots, you'll find John where the powder is. The mountains and ski slopes are his favorite playgrounds.
Something Else: John is a proud lifelong apiarist with a deep passion for all things bees.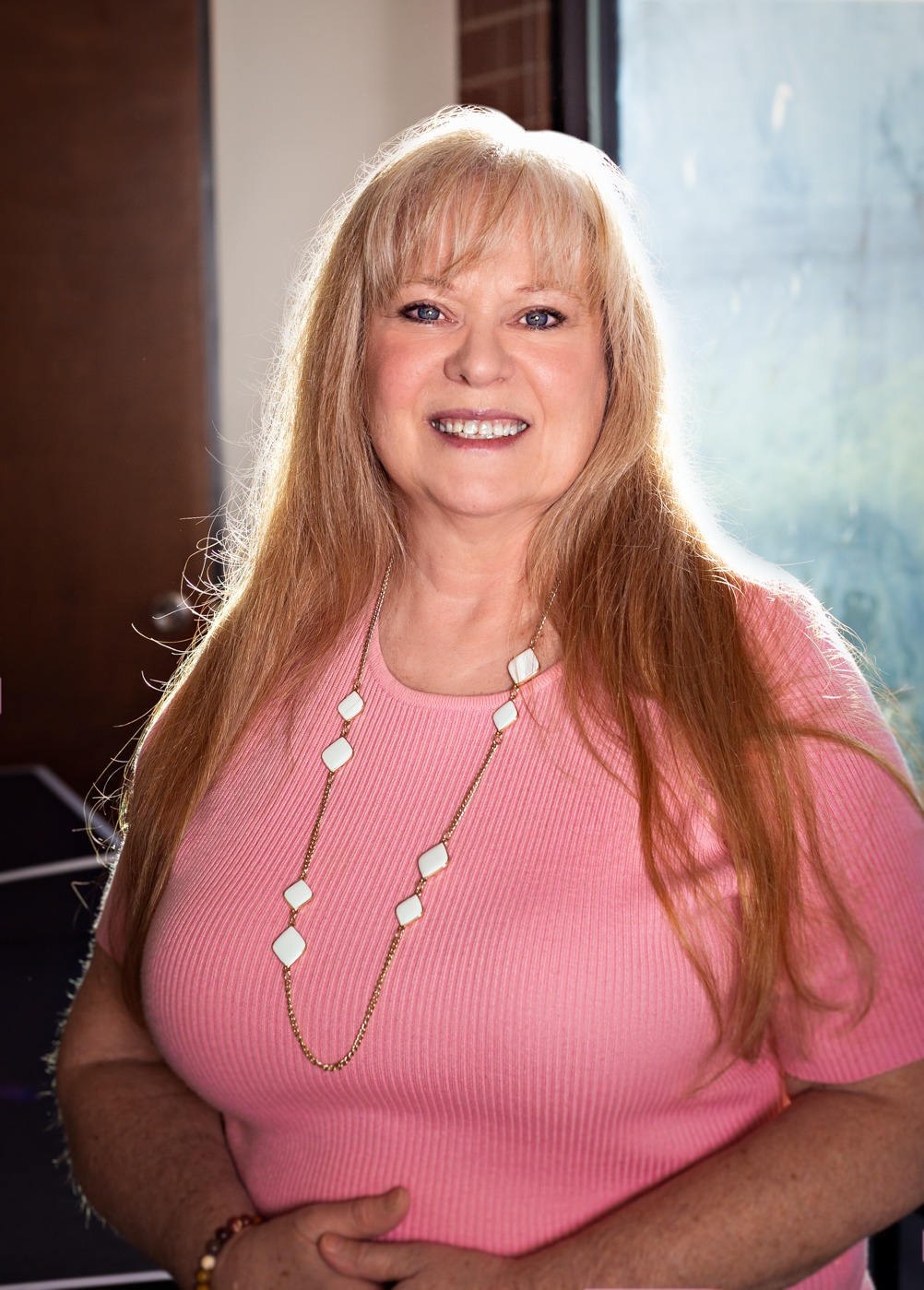 Jane Euell
Assistant Controller
Jane is ultra practical and responsible—with a mind bent for tackling challenges. These qualities serve her well in her work, where she coordinates team members' duties while also understanding their frustrations and concerns. Staying ahead of everything in a world of dollars, cents, and filing deadlines means digging in, looking at what resources you have available, and prioritizing.
These skills don't stop in the office for Jane. As a farm kid, she learned how to sew and shop and take care of all the needs for the whole family at a young age. She had to. But when she could choose the life she wanted, she chose Colorado—and ALL the action associated with the famously active state—bike riding, kickboxing, and more. When she was sidelined by a hit and run accident and was never expected to walk again, all of her life training kicked in. After two major surgeries, she started physical therapy. She got up early to do extra rehab and was back to work in a month and back to walking and riding bikes before the year was up. There are many things in life we can't control, but we can control our own choices. Jane chooses to laugh at herself and put in the work to live the best life she can.
Something else: Jane believes that no matter what happens, something good can come out of it.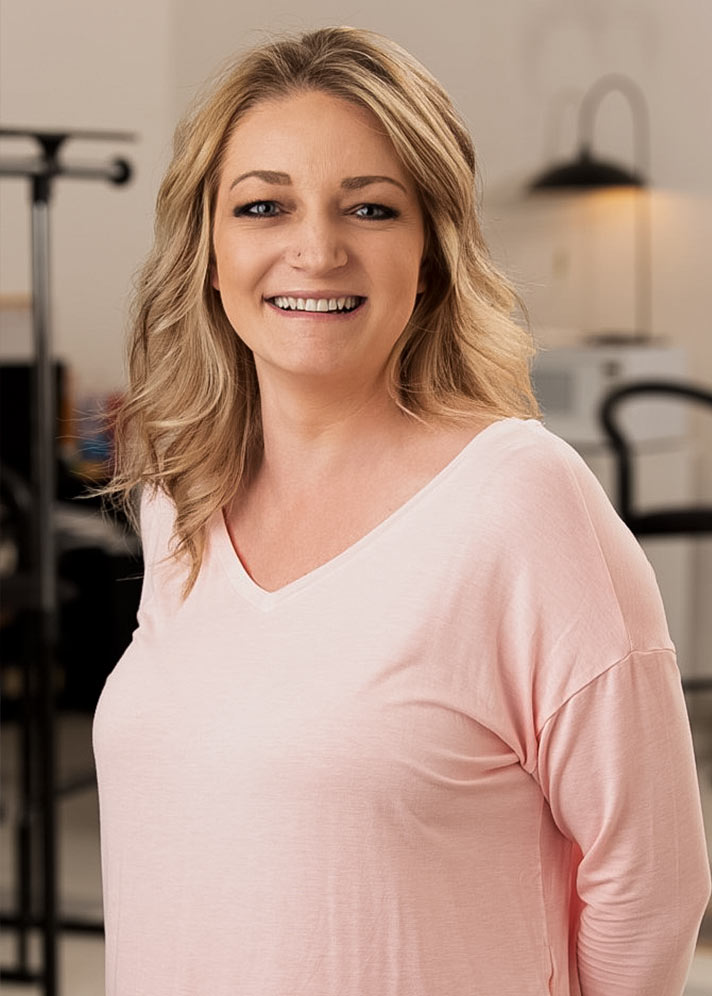 Katrina Shepherd
Client Relationship Manager
Katrina was a Senior Payroll Specialist for five years at an Employer of Record and Payroll Company and applies the expert knowledge from her previous role to her new role at PayReel. Katrina is a master in the world of payroll and worker classification and treats her clients at PayReel to top-notch customer care.
Katrina certainly devotes herself to her clients while at work, but her three kids, husband and their three dogs are everything to her.
Something Else: Katrina's penchant for country, rock, hip hop and pop music takes her to a concert at least once a month. That's a lot of music.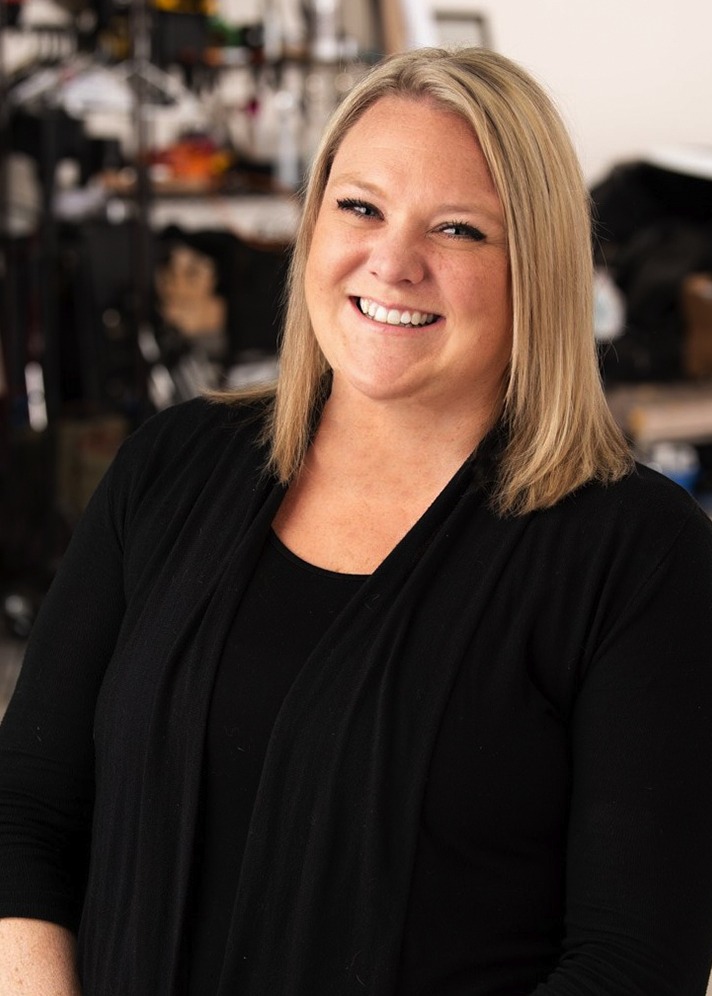 Brittney Clark
Client Relationship Manager
Previously a Project Manager at a software company for 12 years, Brittney's passion for helping customers and creating relationships has been a long-standing part of her professional life. In her current role, Brittney works with PayReel's clients and employees to make everyone's lives a little bit easier and to get everyone paid quickly and smoothly.
Brittney's interests span far beyond building strong relationships. She has a knack for creative talents and loves spending her time outside of work taking pictures on the weekends with her family, sewing for her twin daughters and spending quality time with her children and husband.
Something Else: Brittney wears flip-flops year-round. Yes, even in Colorado.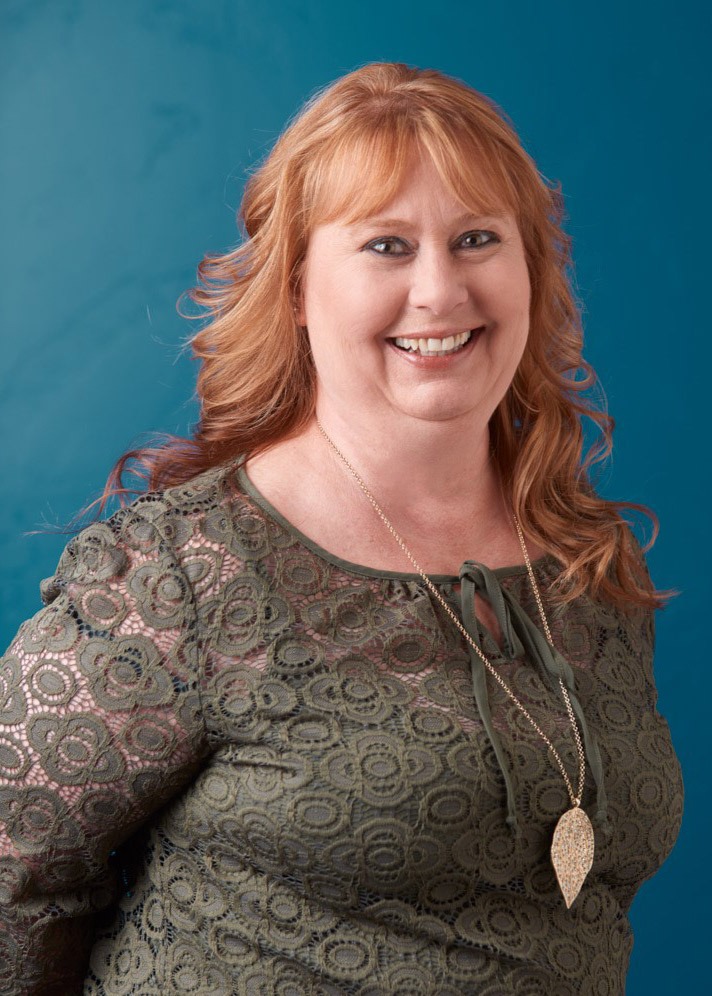 Michelle Bowersox
Director of Operations
From driving PayReel's paperless initiative and converting clients and employees to the PayReel online system to helping develop new payroll products and services, Michelle is all about making sure our clients have the best possible experience.
A true Colorado native, Michelle also enjoys spending time with her family, rooting for the Broncos and learning more about her home state's history.
Something Else: Michelle's house is a local legend on Halloween – it's always the scariest house in the neighborhood.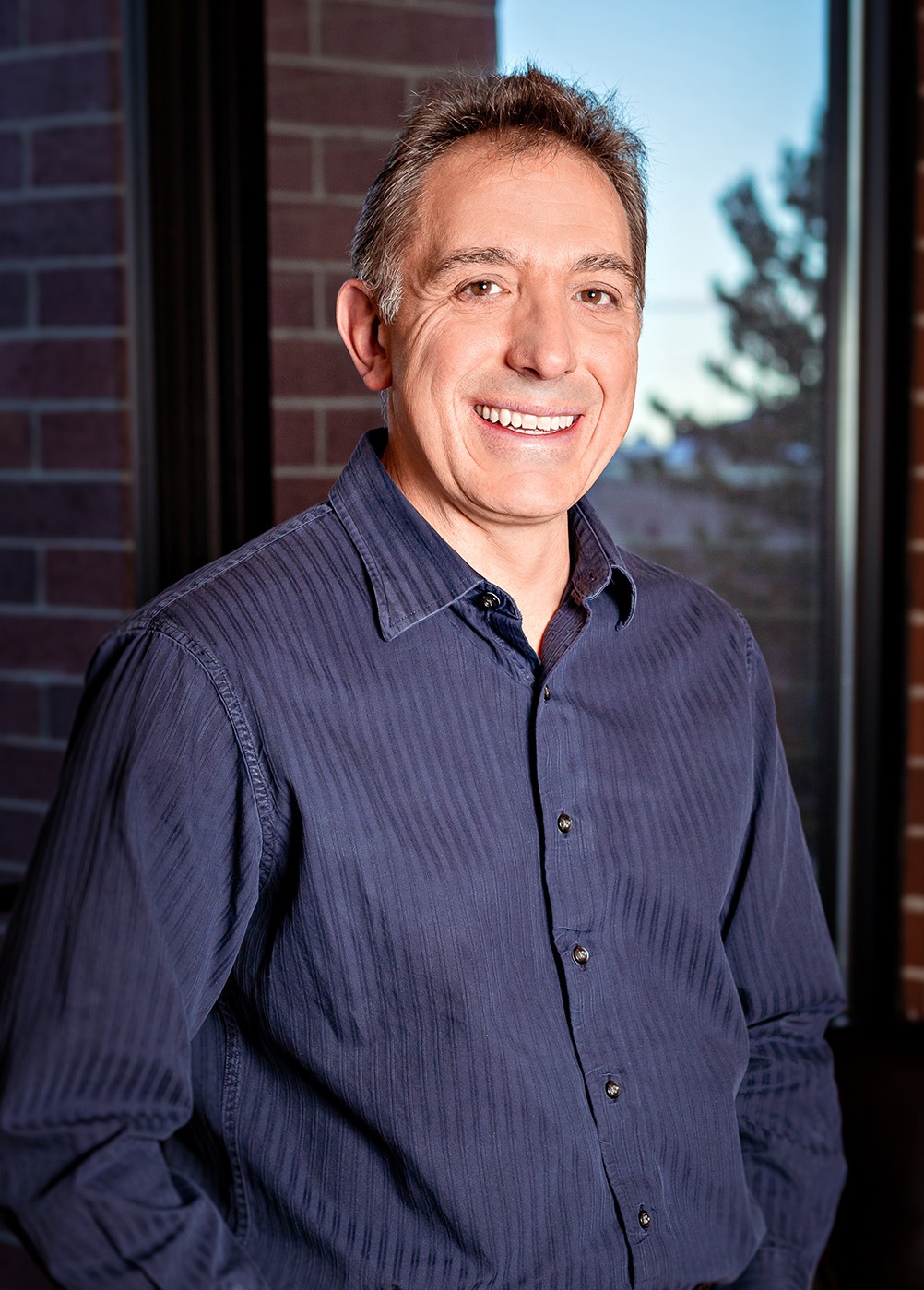 Mike Gaglia
Controller
Mike credits a stellar high school teacher with sparking his interest in accounting. It started with banking and progressed to insurance, small business controller-ship, and payroll. His roll at PayReel can involve everything from assisting Customer Relations Managers to reporting final numbers.
Payroll accounting requires finite attention to detail, which suits Mike's personality well. In a way, it isn't far from one of his favorite pastimes—restoring vintage vehicles as close to their original glory as possible. Accounting requires everything match up down to the last penny. Restoring cars takes a similar level of meticulousness to tackle each detail—from upholstery to paint. Mike gets a lot of satisfaction in the final result from both.
Something else: Michael is the kind of neighbor anyone would like to have. Not only will he answer your questions about cars, but as the neighborhood's "Homecoming King," he'll also give you a cheerful greeting on your way in or out.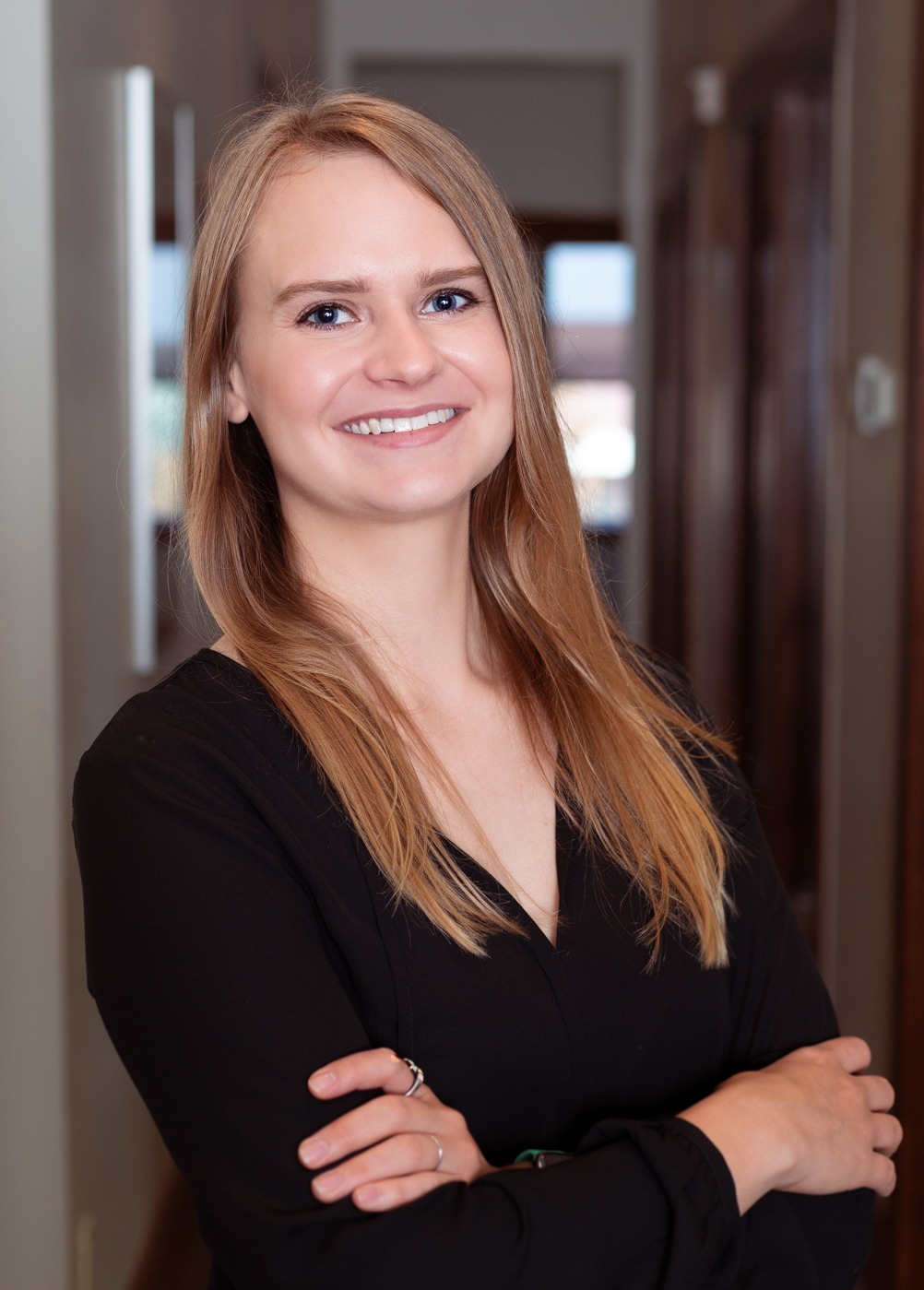 Liz Kendrick
Client Relationship Manager
Liz has never lived far from the mountains. She grew up in Aspen, Colorado and then ventured to the foothills for school at CU Boulder. There, she studied human resource management. The major points to another great passion in her life—helping people reach their goals. Her daily work with PayReel means Liz spends her days right in the midst of the mountains she loves and supporting clients through events, projects, and new roles.
Outside of work, she enjoys electronic dance music and spending time with her two big dogs—Pryda and Juna—both appropriately named after musicians.
Something else: Don't be surprised if you see Liz standing around with a seemingly random group of people in a seemingly random place. Pokemon Go has a way of making funny situations for its players.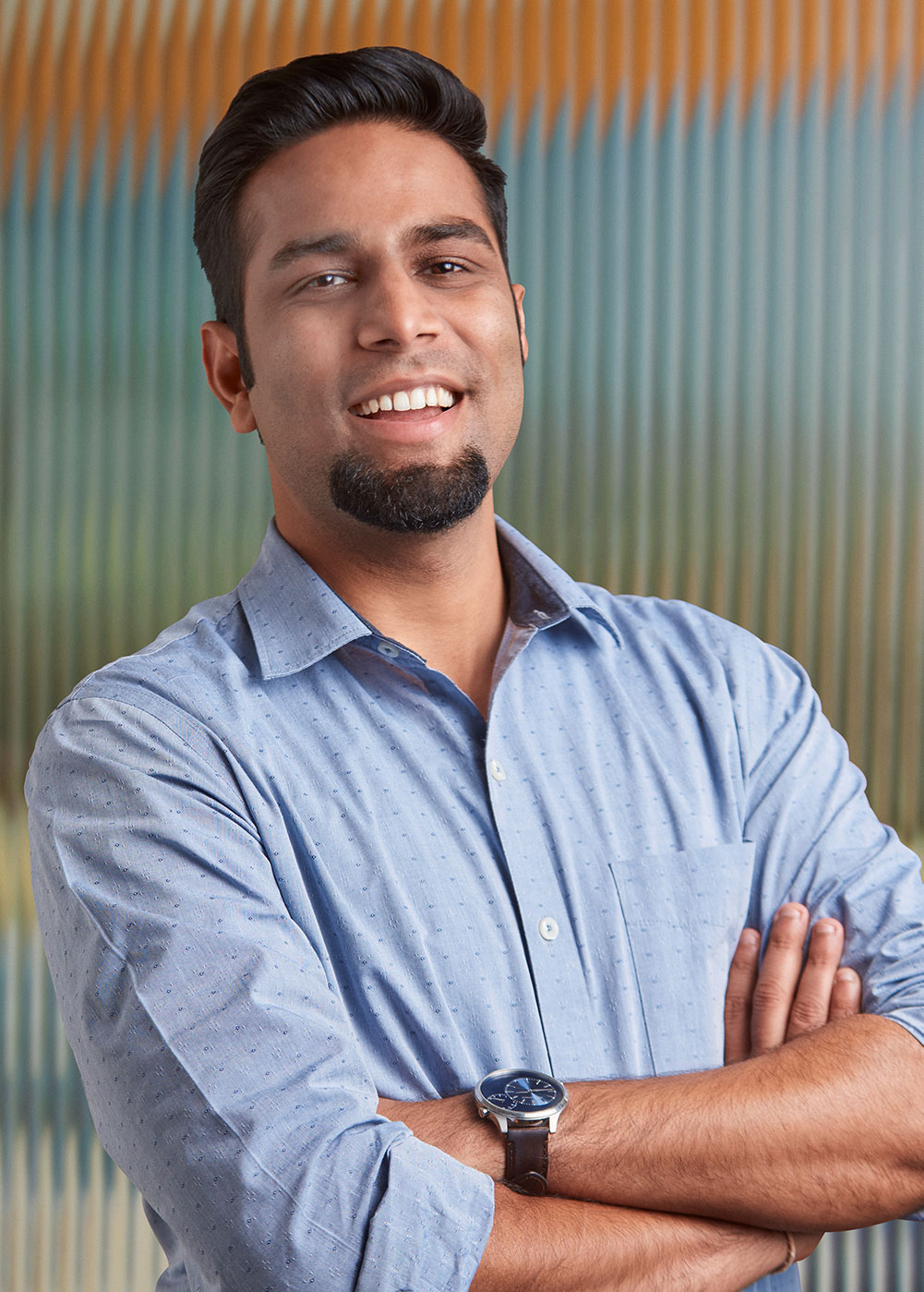 Himanshu Goel
Tech Product Owner
With an array of experience spanning scrum master, product owner and agile method of software testing and development, Himanshu plans, prioritizes and delivers solutions to ensure PayReel aligns with client needs and variable market environments.
By rolling out bi-weekly updates he is able to provide every user an easy-to-use interface.
Himanshu is an India native, and moved to Colorado from Chicago in 2017. He enjoys the outdoors as much as any Colorado native.
Something Else: In a contest for favorite sleeping location, Himanshu will pick his couch over his bed every time.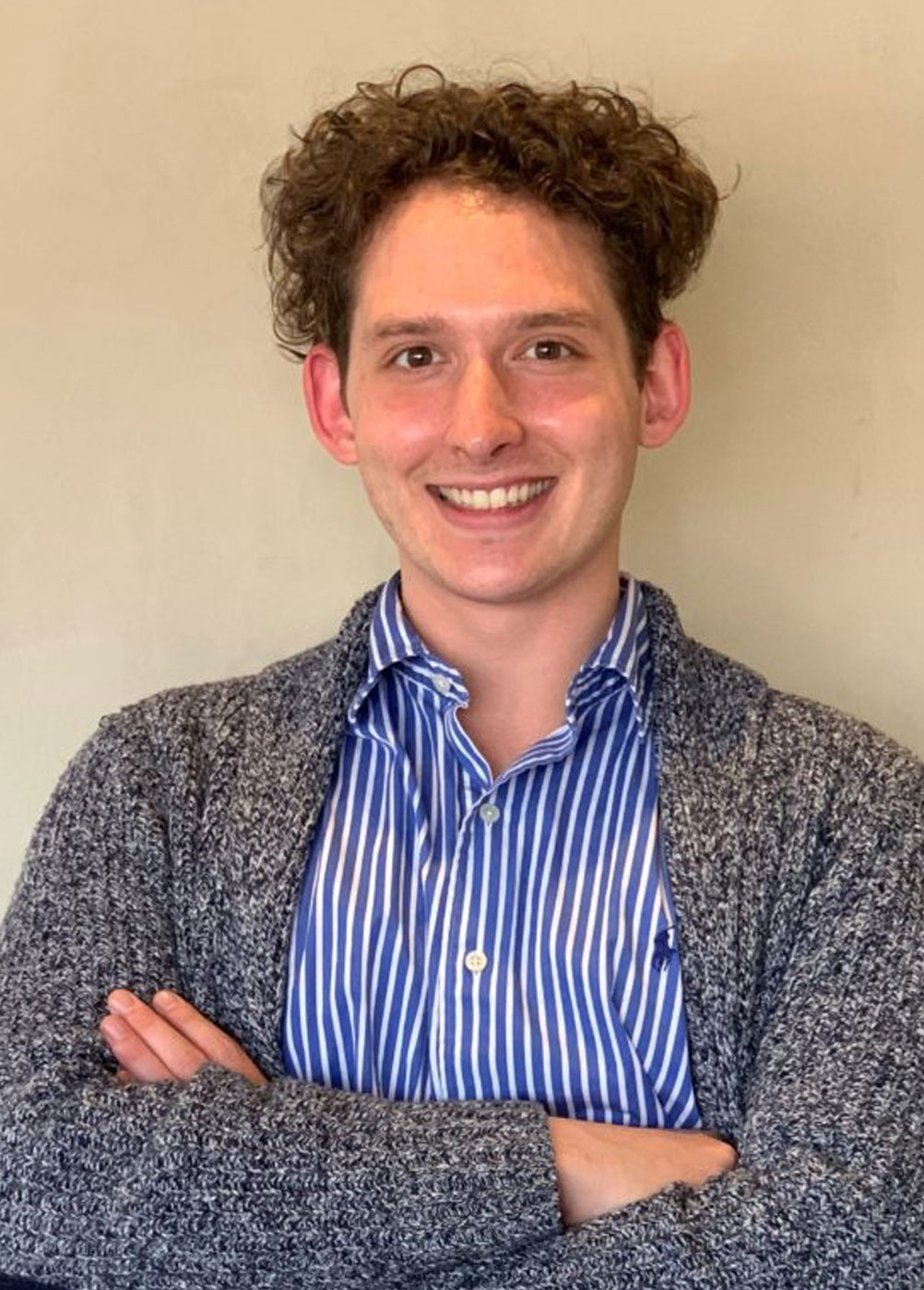 Ben Lundberg
Sales Manager
Ben studied Finance at the University of Wisconsin-Green Bay and worked as an event organizer in Madison, Wisconsin before joining Crew Connection and PayReel. Balancing strong interpersonal skills with precise analytical abilities, there's nothing this nice, Midwestern boy loves more than shaking hands, meeting new people and building fresh relationships… and spreadsheets.
Eager for any and every opportunity to see new sights and get outdoors, Ben is always planning his next adventure. This fresh transplant is crossing off Colorado's bucket list faster than you can say "Rocky Mountains".
Something else: A lifelong musician, Ben's passion lies in making his guitar sing the sweet, sweet sounds of jazz and rock n' roll.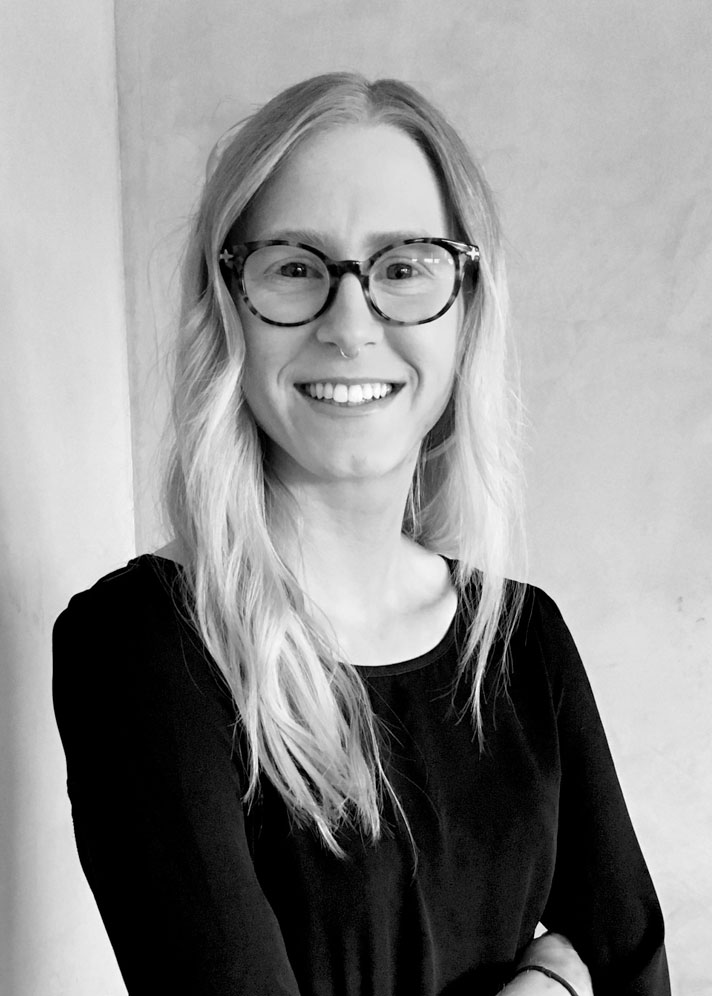 Erin Barth
Client Relationship Manager
Erin studied math at the University of Pittsburgh and worked most recently at a patent licensing company processing their royalty statements. Now, as a ​Client Relationship Manager​, Erin enjoys being able to combine her love for numbers with her love for people. To stay sharp, she tutors math online.
After moving from Pennsylvania, Colorado's ever present sunshine is a welcome feature as well as the perfect companion for Erin and her adventure partner Stevie Nicks – a one year old Australian Shepherd Border Collie mix. You'll find them together climbing, hiking and biking ​to breweries, parks and more. Despite her pup's name, Erin doesn't get to take Stevie Nicks to concerts, but she does take her down the slopes!
Something Else: After a paddle boarding accident and a run in with a swarm of jellyfish a few years back, Erin is absolutely terrified of sea creatures. She'll choose mountain life over coastal living any day.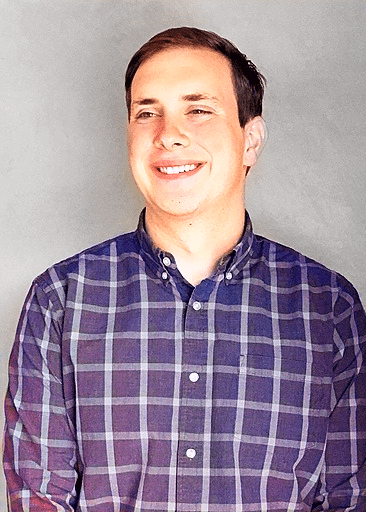 Eric Overbey
Payroll Tax Specialist
Taxes are Eric's jam. Eric comes to PayReel with 6 years' experience in payroll, HR and retail banking. Eric's favorite part of his role as a Tax Specialist for PayReel is the numbers.
Eric's father served in the United States Army Air Corps during WWII in China and he has a strong affinity for the memorabilia.
Something Else: Outside of work, Eric enjoys John Wayne and Maureen O'Hara movies and experimental cooking – a fancier name for going through the spice cabinet and letting the force guide him. If he only had a sous vide for every time he wishes he had written that recipe down.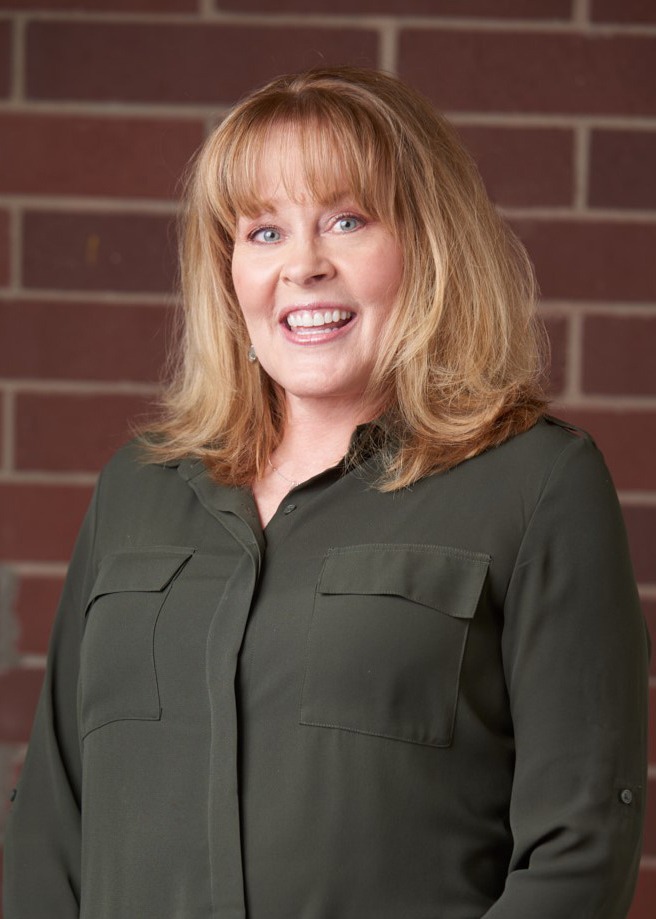 Lisa Cobb
Bookkeeper
Lisa started at PayReel and Crew Connection in 1995 as a part-time bookkeeper. She proceeded to take over bookkeeping for both companies, and later moved on from payroll to handle HR, workers comp, ACA tracking and health insurance. In 2017, Lisa jumped at the chance to get back into accounting as bookkeeper for Crew Connection and PayReel.
Lisa moved from Texas 30 years ago and while Lisa loves the Colorado snow, the only way she'll ride it is on a snowmobile. In her spare time, you'll find Lisa knitting, reading, hiking, watching movies and eating.
Something Else: Lisa is famous for bustin' out the 'bot on the dance floor.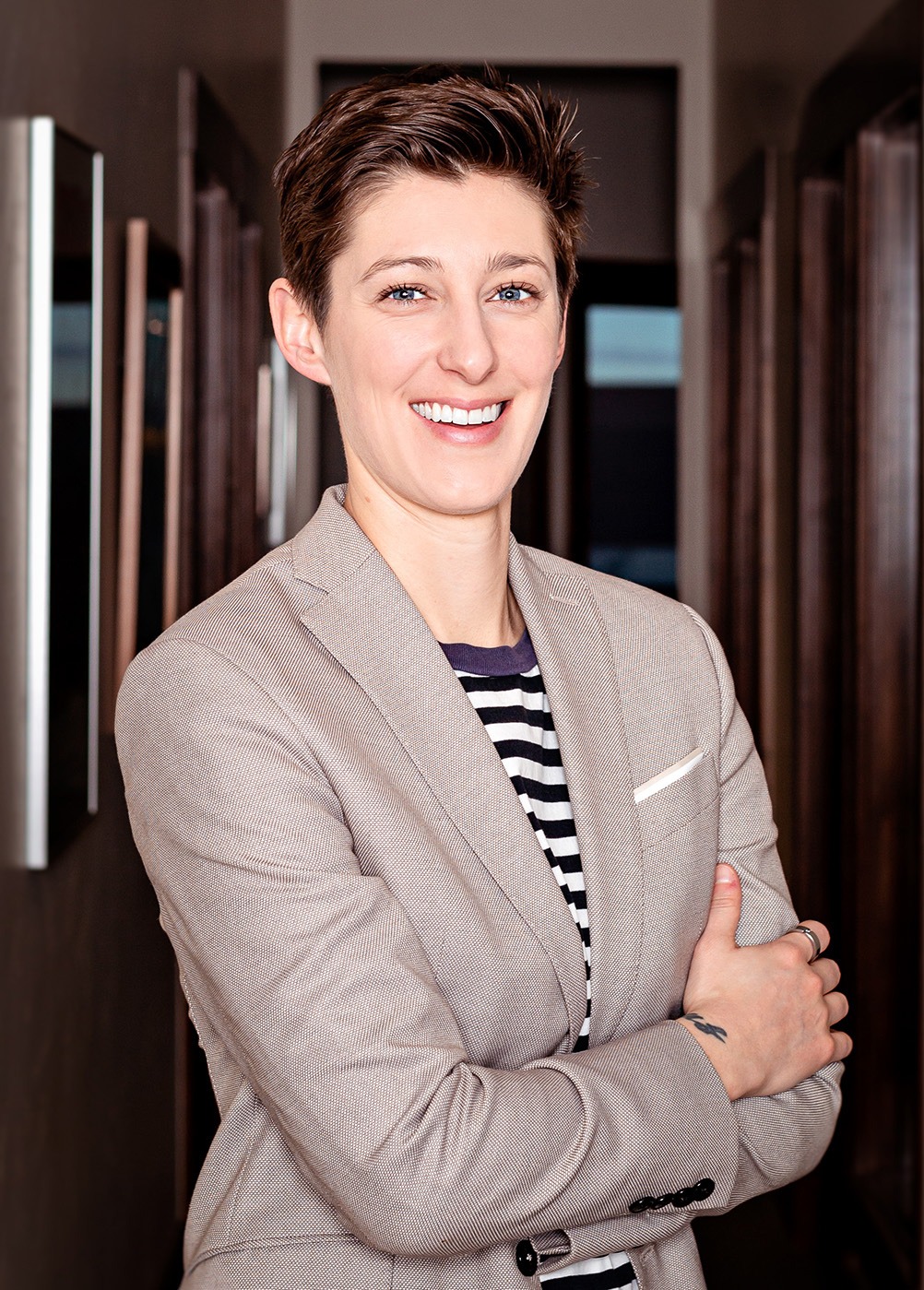 Ashley LaRoque
Manager Crew Connection
After working in post production for everything from live TV to cable and network shows for about 6 years, Ashley left LA in search of a better work/life balance. That pursuit led her to Crew Connection, where she manages the crew coordinator team and recruits new talent for long-term contract work.
Never one to be content with a traditional 9-5, Ashley keeps life interesting by making space for all her interests—including owning and operating a boutique hotel with her partner. Juniper Mountain House puts her right where she wants to be—in the snow, hanging out with friends and family, hiking, and generally enjoying an active life in an active mountain town.
Something else: Ashley simply cannot understand the appeal of pickles. Why ruin a perfectly good cucumber by bathing it in acid water?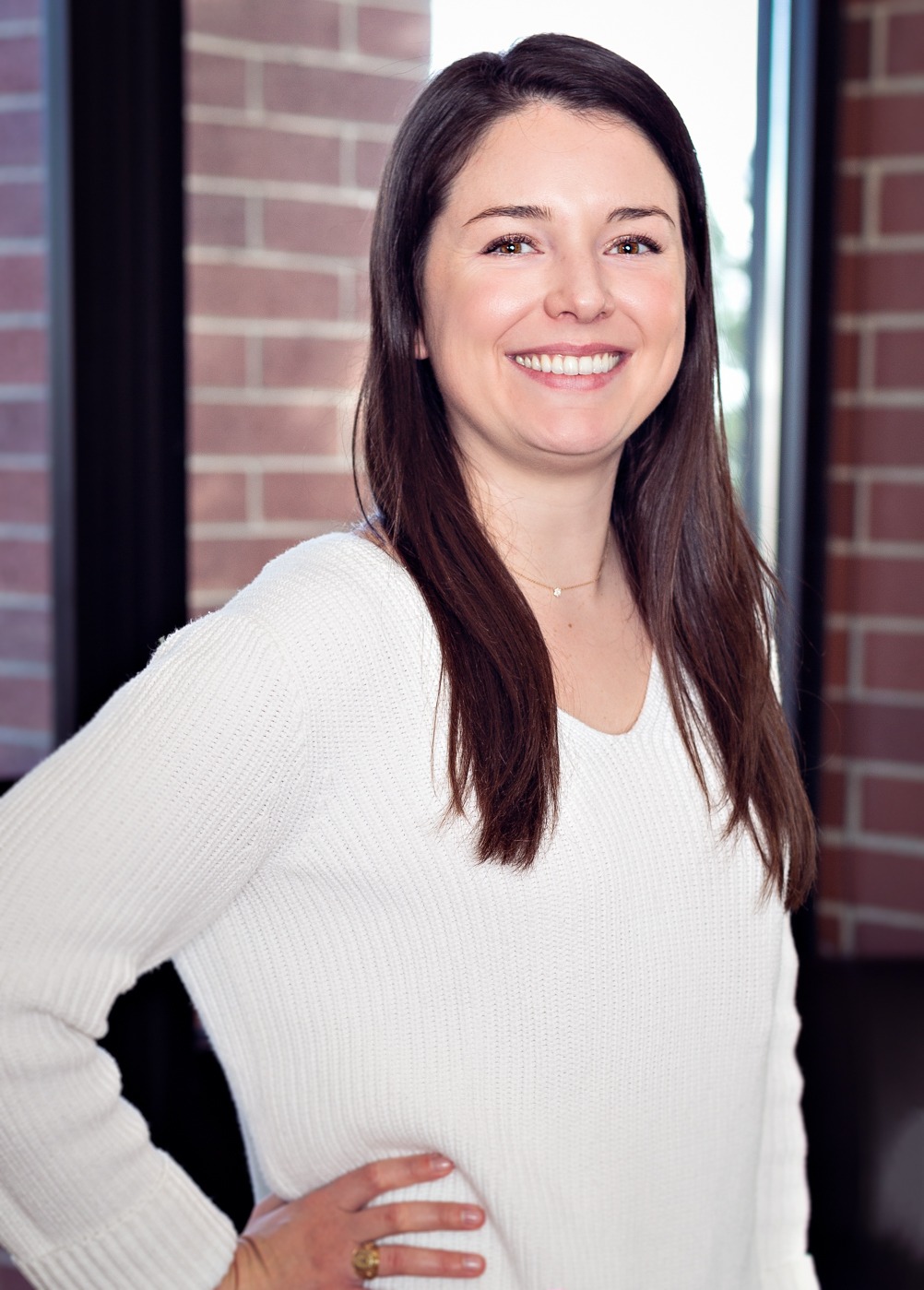 Catherine Caldwell
Client Relationship Manager
Catherine studied marketing with a concentration in sales at Texas Tech University. After a few years in sales, she found that her favorite part of any role was always helping people and switched over to Client Relationship Management. Collaborating with clients and helping solve problems is a great fit for her skills and interests.
When she isn't managing client relationships, Catherine keeps busy at the gym, pursuing her masters in social work, and spending time with family and friends. Her dog Happy is her most faithful walking partner.
Something else: Catherine is a regular at plant shops. She might end up needing a bigger place just for her growing collection of house plants!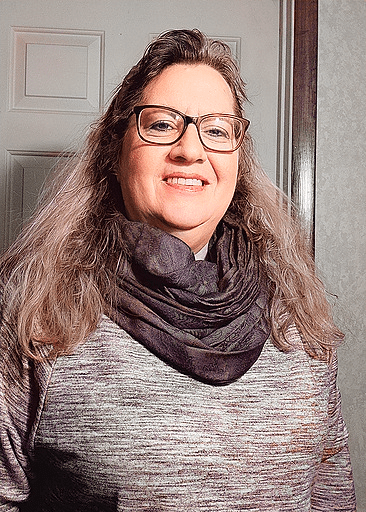 Stacey Tucker
Client Relationship Manager
After 38 years in customer service, project management, and operations, Stacey's systems and processes run as smoothly as a Swiss commuter train. You will never find a rogue file on her desktop or an email without a home. You may not think it by looking at the many piles on her desk, but this professional has everything precisely where she wants it.
She streamlines budgets and manages projects like a boss, but Stacey's organization extends into all areas of her life. In her free time, she manages musicians' booking and keeps her family's camper ready to roll. At any moment, you could pack a bag, get behind the wheel, and be on your way.
Just keep your hands off her piles!
Something else: Stacey's penchant for details means there are some seriously useless tidbits rolling around in her brain. One of her faves is the fact that turtles breathe out their butts. It's true. Ask her for details.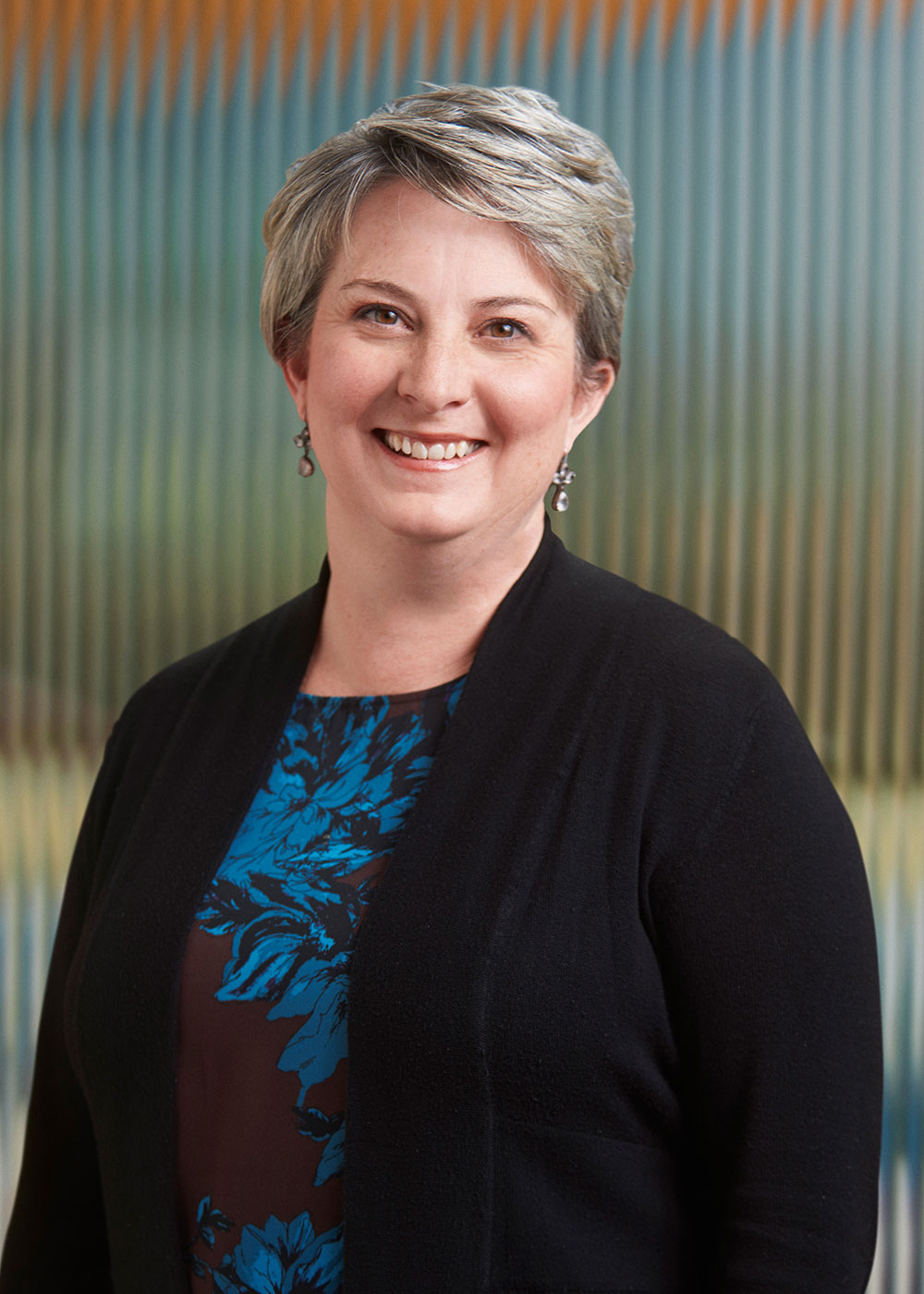 Chris Wright
Client Relationship Manager – HR, Risk & Compliance
Chris has a decade of experience in assessing and mitigating the risks related to independent contractor engagements and providing employer of record services on a global scale.
Chris is a 4th-generation Colorado native and returned to Boulder after developing innovative contingent workforce management programs and technologies in Silicon Valley.
Something Else: Chris prefers to commute by bicycle whenever possible, no matter the weather. Those calves don't lie.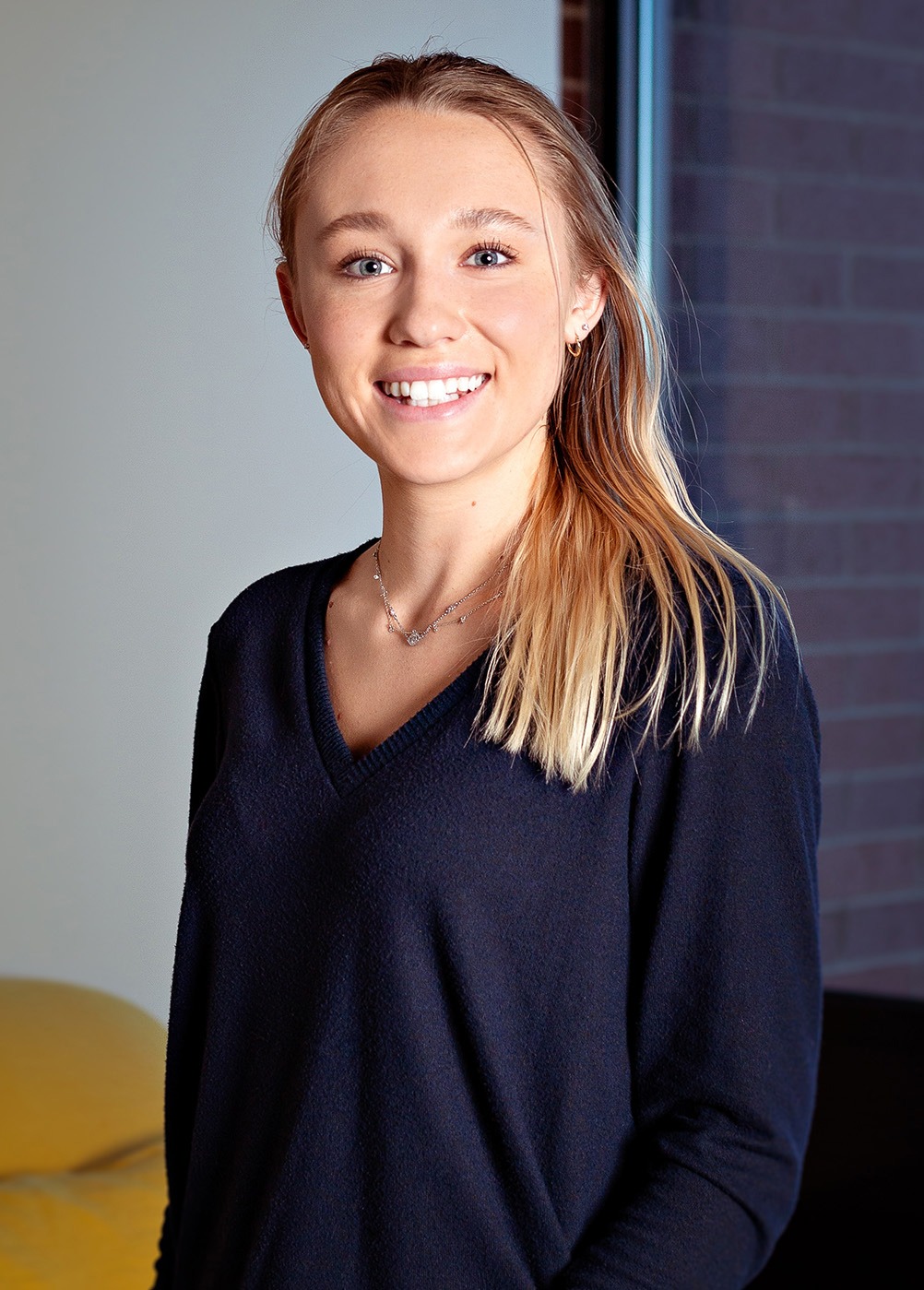 Madison Williams
Sales Development Representative
Madison's personality is a delightful mix of seemingly contradictory qualities. As an Art History major, she sprinkles color-coded creativity into her super human organizational skills. She is happily talkative and friendly in her work with clients, but loves to sit alone at a coffee shop or go home and paint or read—also solo.
As a brand development representative, Madison sees her role with new clients as a partnership and enjoys the conversation that leads to finding solutions. Clients are more than just potential prospects.
Something else: Madison's favorite snack is black licorice and orange juice. Together.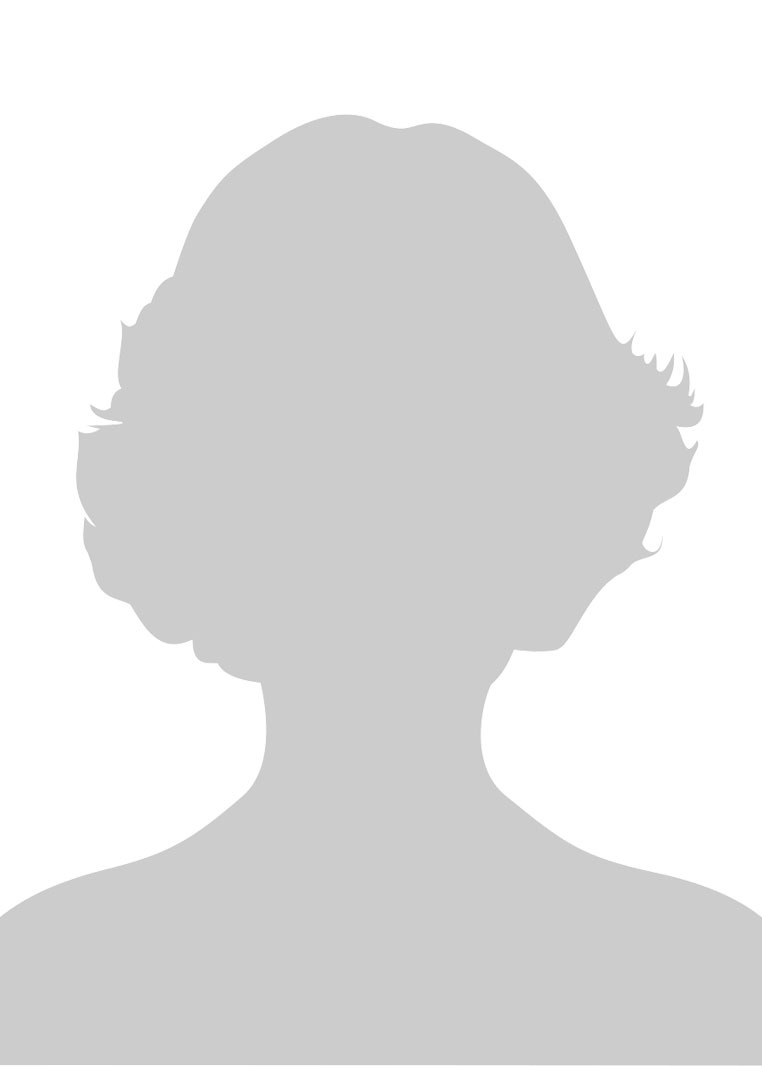 Sadie Black
Client Relationship Manager
While her official title is CRM, Sadie likes to think of herself as more of a fixer in general. She'll streamline the heck out of any task she gets and tackle a string of tangled Christmas lights with gusto. She just finds it satisfying to start with a mess and figure it out. That, of course, makes Sadie a natural fit for a role in customer service. You have a problem? She will relish finding a solution. Go ahead: give her a call. Just don't send her your Christmas lights—she already has a waiting list.
Something else: Her office nickname was inspired by a narrowly-avoided autocorrect fail. Ask her for the story. We can't share it here.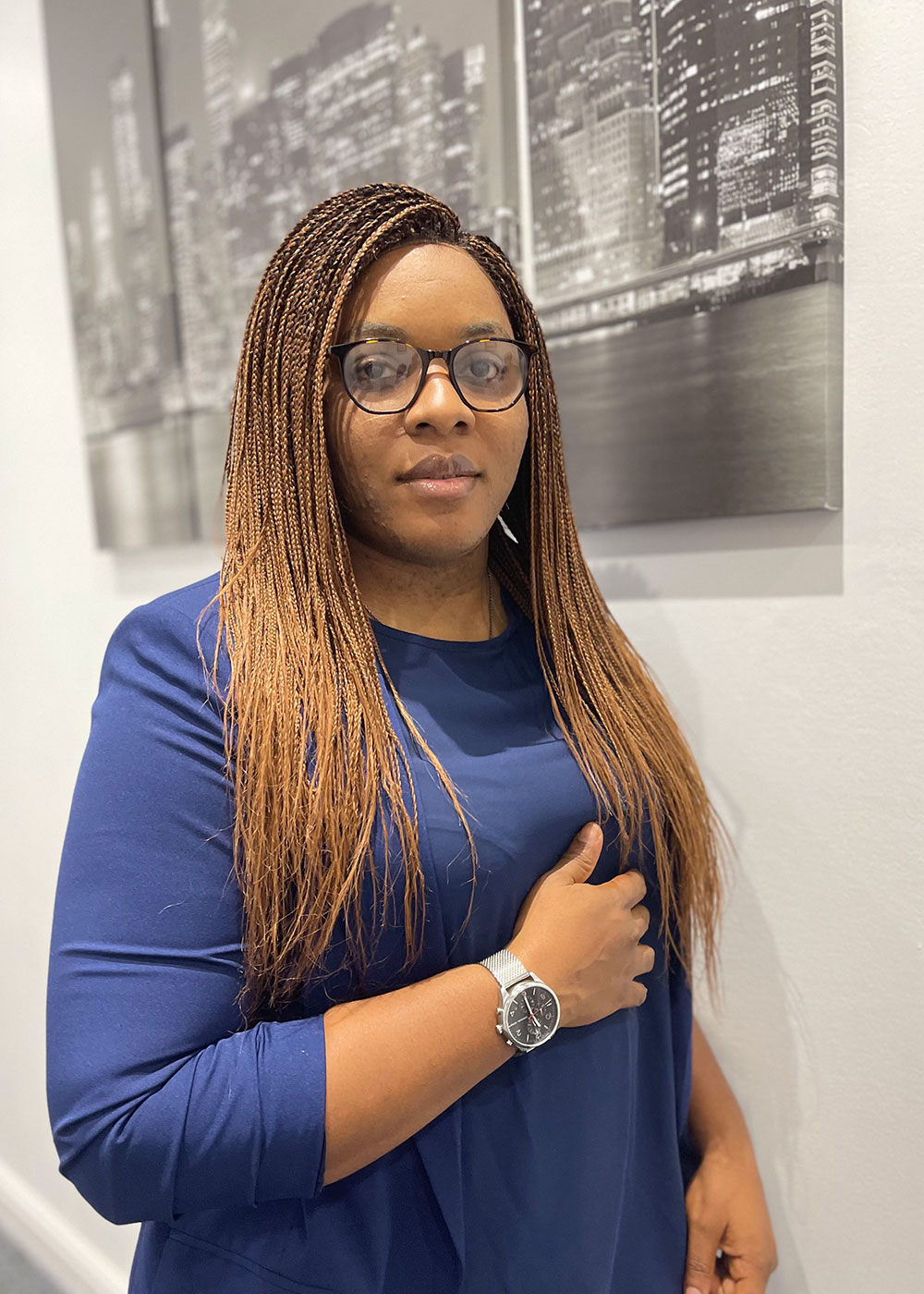 Chelsea Uzoma
Client Relationship Manager
With a Bachelors in Management Sciences and a diverse work and travel background, Chelsea is ready for just about any curveball that comes her way. She is a pro at keeping clients and employees happy and ensuring she's doing the very best she can for the clients. She's great at developing relationships with people individually and giving them personalized attention and care.
Chelsea's care and generosity show up in her personal life as well. Her friends and family know her as the one who goes above and beyond for everyone. Outside of work, Chelsea enjoys traveling and having movie nights with her four lovely girls.
Something else: Even though she loves to read, Chelsea is notorious for taking forever to finish a book. She is quick to recommend one book that she started reading in 2015. Just don't ask her about the last chapter (she hasn't finished it yet)!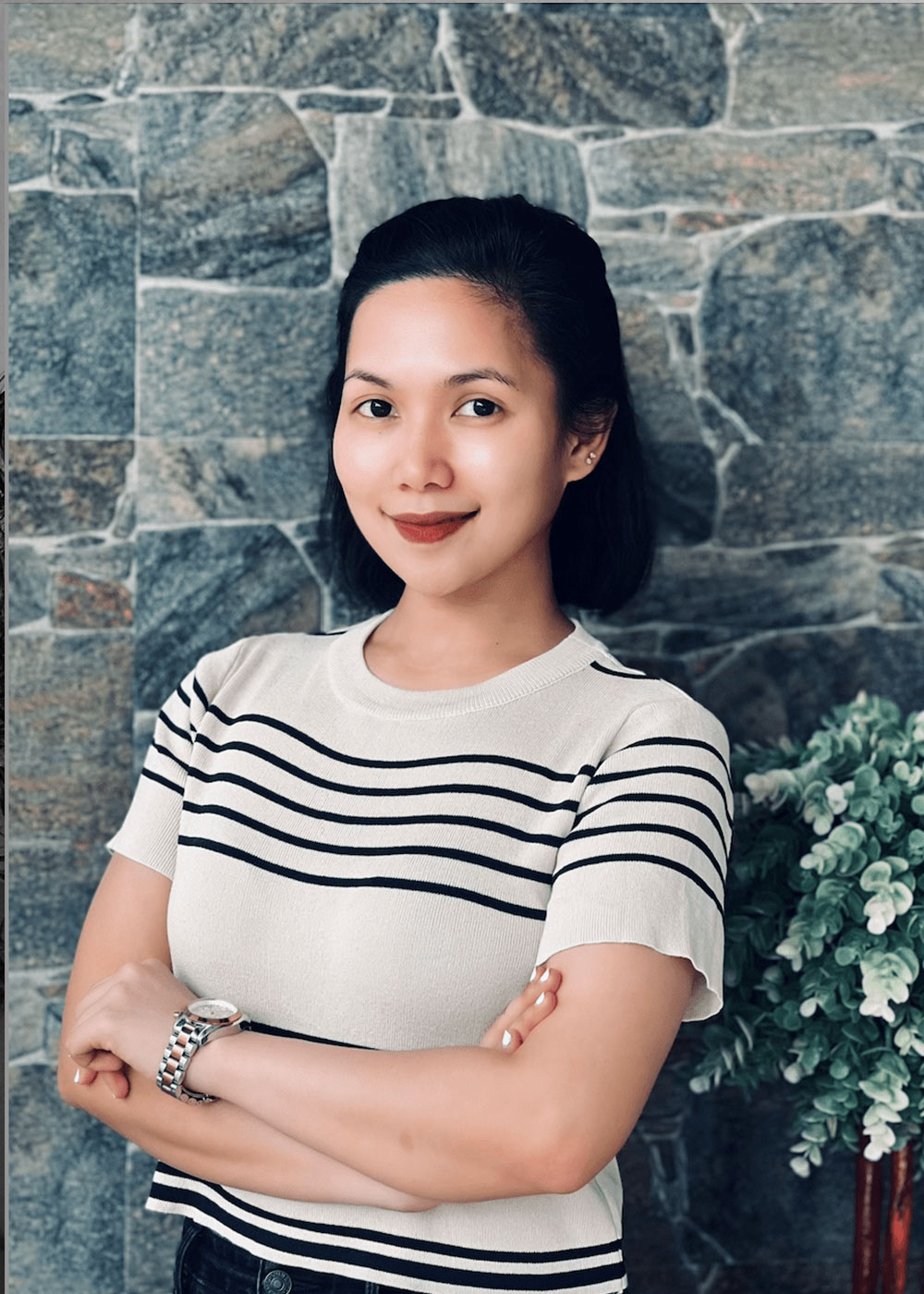 Anna Vergara
Client Relationship Manager
With over a decade in customer service roles, Anna is in touch with the importance of prioritizing and being highly organized. These skills make her a pro at staying on top of everything even on the busiest days.
Anna is a natural people-person, which shows up in her work as well as her personal life. She does charity work whenever possible and stays in touch with her family in the Philippines on an almost daily basis.
When she's done with work, Anna is quick to get engrossed with a good movie or television series. She likes to get outside, try a new restaurant every week, and make sure to get her 10,000 daily steps in.
Something else: If you decide to engage in a little friendly gambling with Anna, beware: She worked in a casino for five years.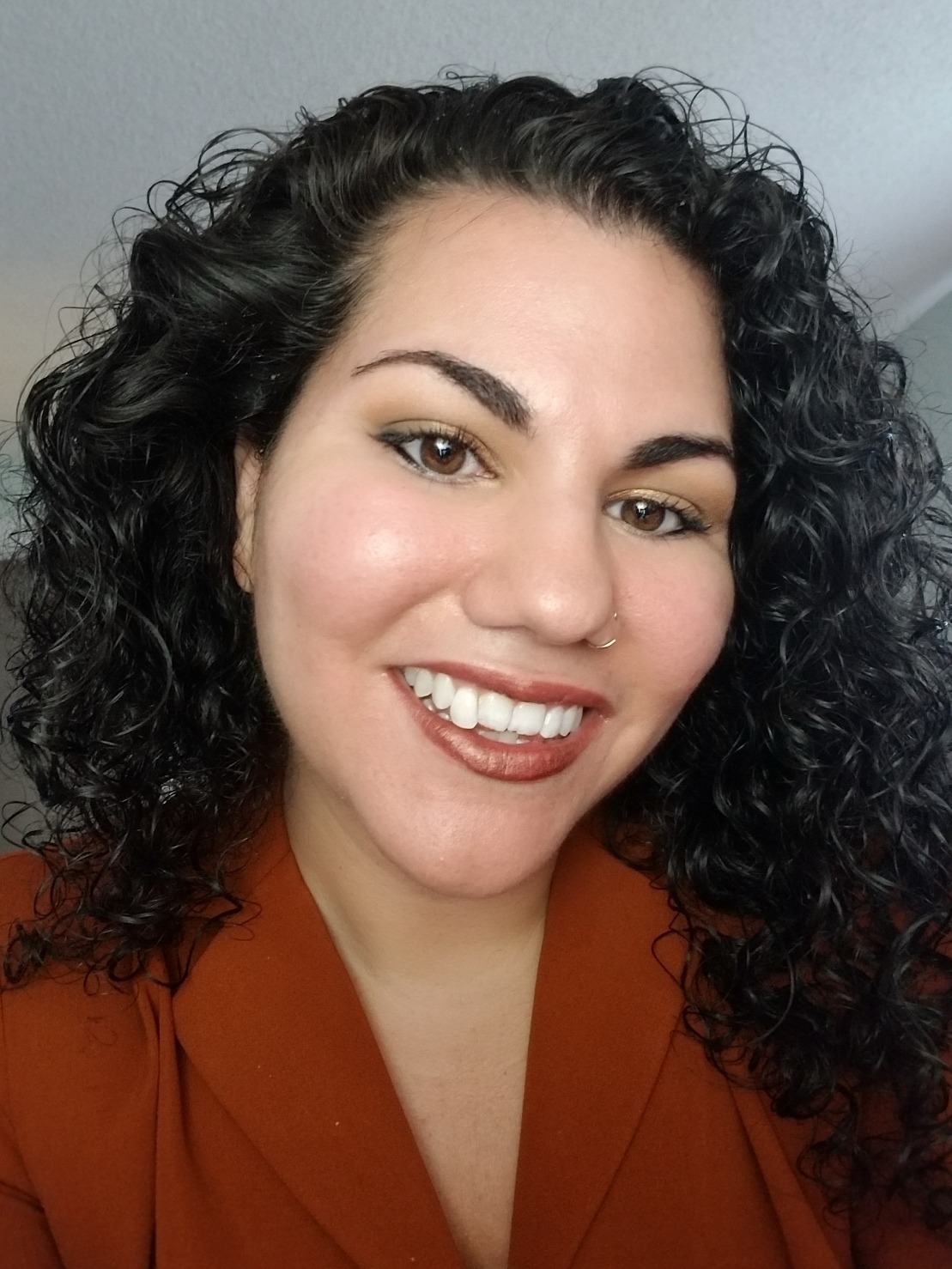 Nina Bolden
Client Relationship Manager
Nina's daily work involves processing payroll, taking calls, and of course, managing client relationships. Every role she's had has been client-facing and it's a good fit for Nina as she's known as the listener of her friend group. She can take in a lot of information and stay neutral and objective.
She's also highly organized and a true believer in the mantra that everything has its place. That goes for her desk and her home (much to her husband's chagrin).
In her life outside of work, Nina enjoys playing rugby (they are division champs, to boot!) and is a proud mom to three cats and twenty plants. She enjoys cooking and baking and hopes to incorporate an outdoor veggie garden into her routine as well as her meals.
Something else: Nina graduated from a tiny liberal arts college and her high school graduating class was bigger than her college class.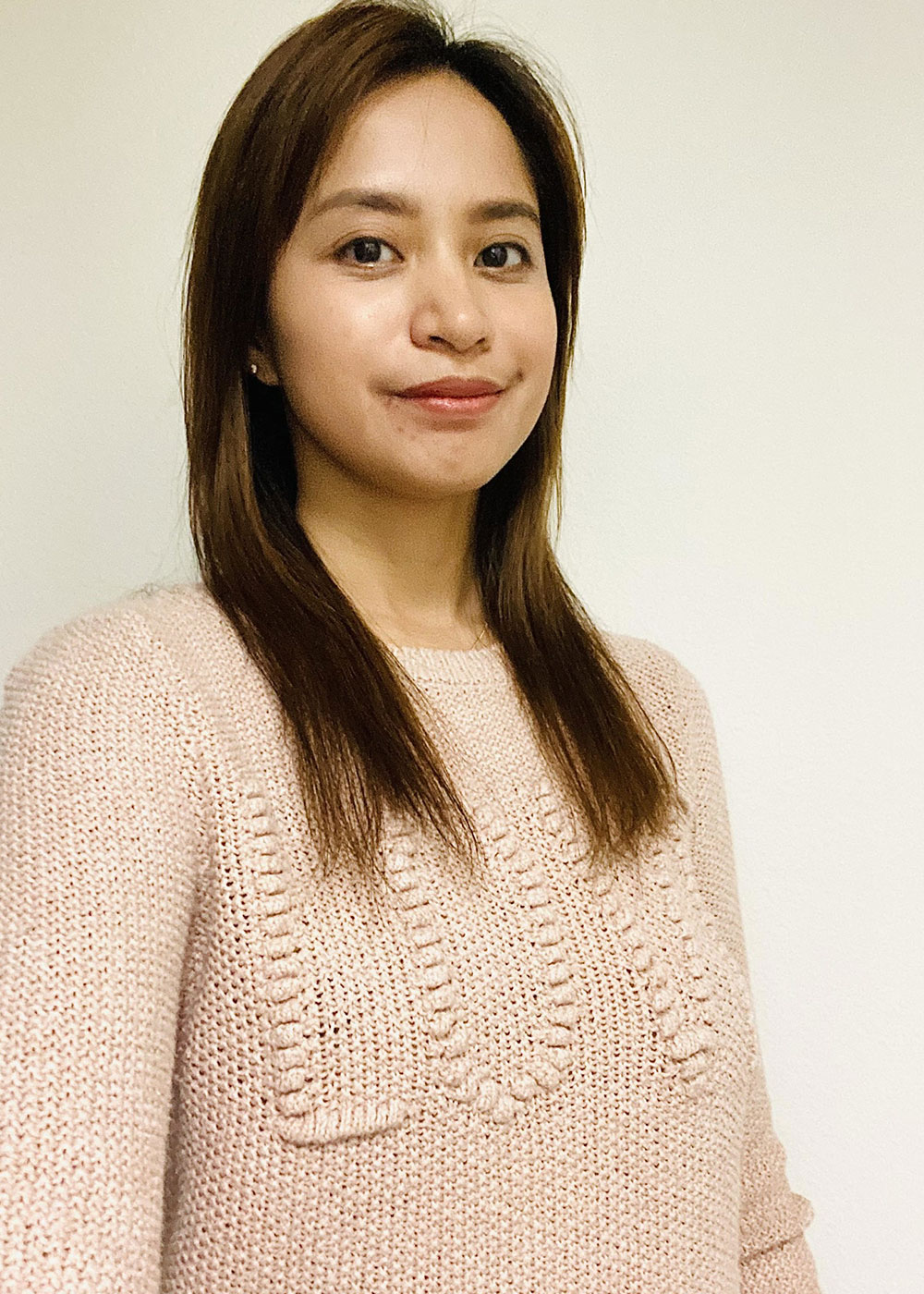 Pipay Gerilla
Client Relationship Manager
Pipay's work experience—both at PayReel and previous—has always been client facing. This is a good fit for Pipay's observant and highly-organized nature. She has systems in place to make sure she remembers tasks and meetings and she is adept at multitasking and keeping things running smoothly.
Having had plenty of experience in multiple cultures, Pipay is well suited to understand different types of people and personalities. She is an astute communicator and understands what frustrates people as well as what makes them happy.
Outside of work, Pipay enjoys spending time with her two children and taking family walks with their three dogs. She also enjoys crafting, watching movies, and gaming online.
Something else: With her roots in the Philippines, Pipay's favorite dish is kare-kare—a curry with peanut sauce, veggies, and meat. She can eat it for an entire week without getting tired of it.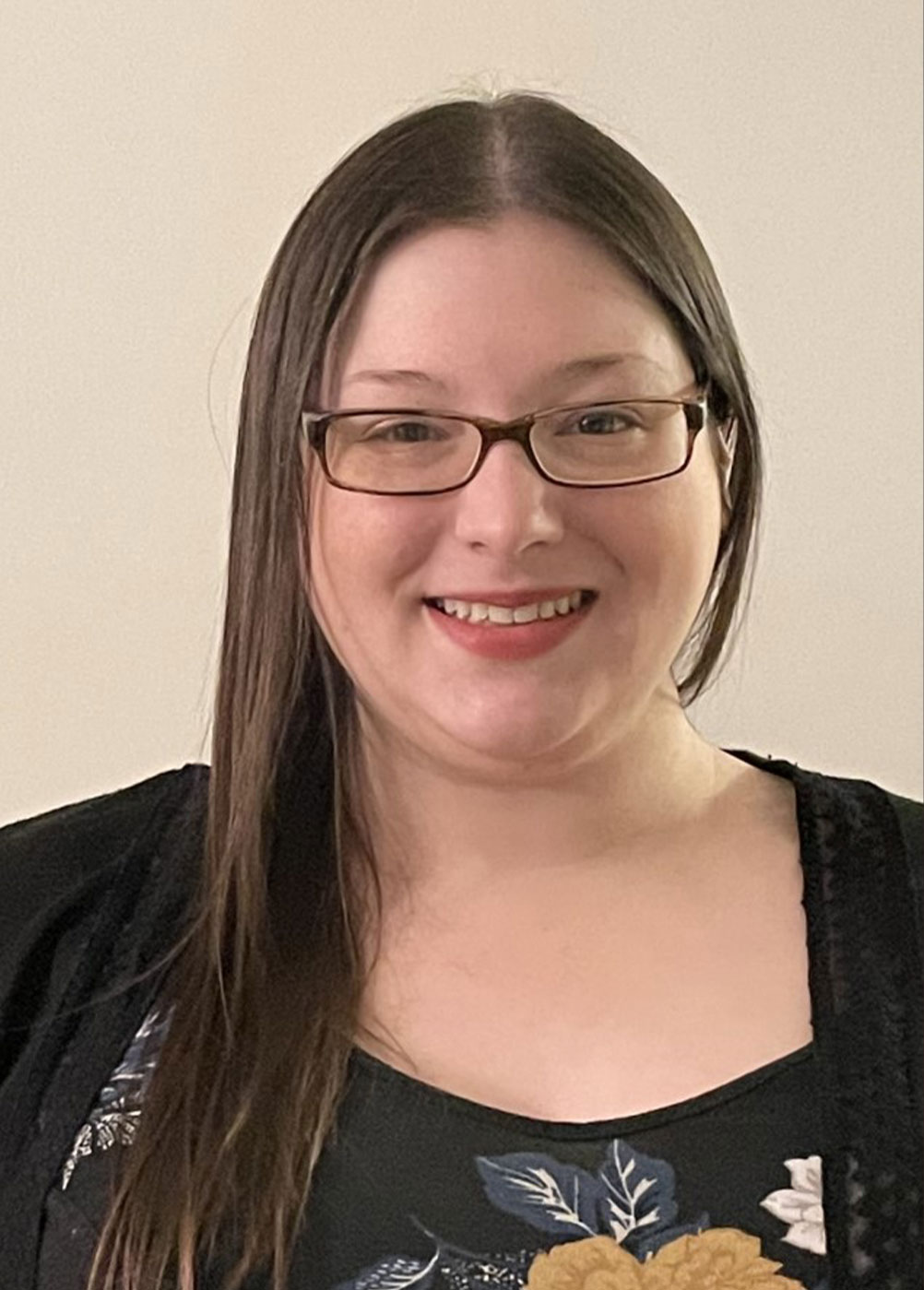 Samatha Berg
Client Relationship Manager
Samantha's day to day role finds her onboarding new employees, problem-solving, managing a bunch of moving parts, and maintaining relationships. Her background in medical billing gave her great practice at the skills she uses daily—maintaining relationships, learning systems, and taking detailed notes.
In addition to professional background, Samantha's experience growing up in the city prepared her for her work. Public transportation is a master class in planning and organization. Composting without a yard is a case study for learning resourcefulness and problem-solving. And of course there's nothing like city traffic to teach patience and a tolerance for colorful language.
In her spare time, Samantha keeps busy learning new skills and languages (ASL and Korean are her current pursuits), knitting, and growing a few plants.
Something else: Samantha is young at heart—the "Disney magic" of her childhood sticks with her today.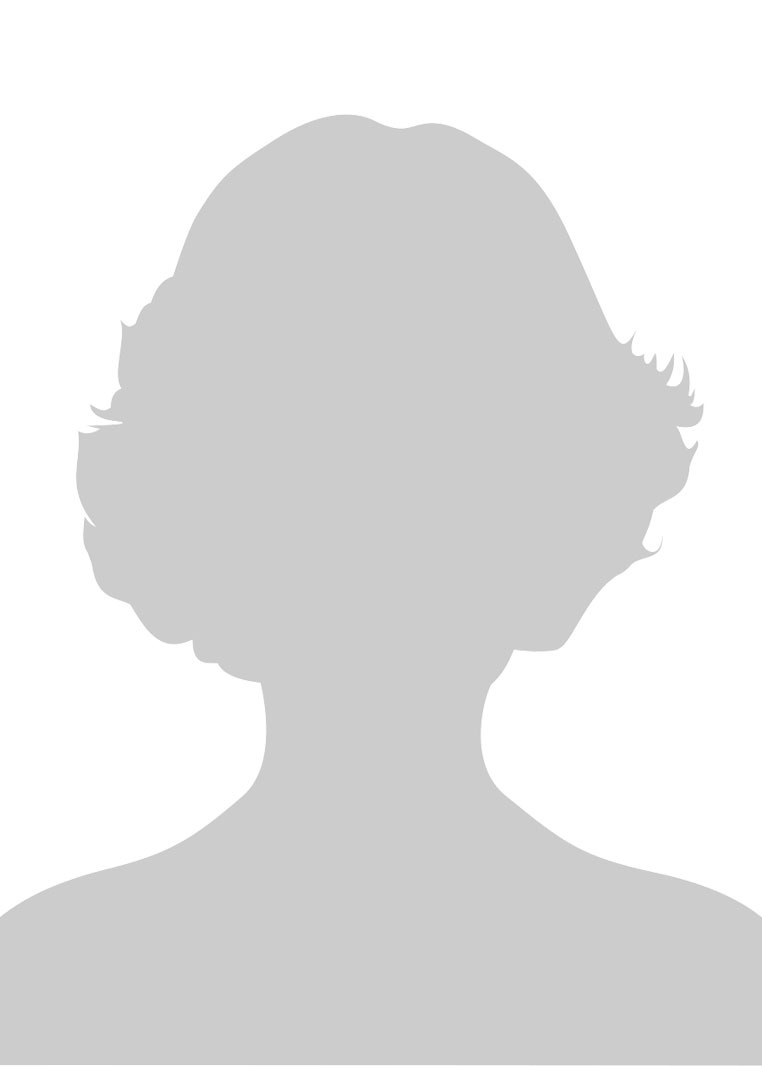 Viktoria Perrin
Senior Accountant
Viktoria has a degree in accounting and substantial work history in the field. She enjoys reconciliations and making sure everything comes together. It's satisfying in the same way that completing a puzzle together is.
Viktoria enjoys time with her two kids and their two gigantic cats. They enjoy hiking, camping and road trips. Viktoria also enjoys crafting. She makes blankets, coasters, soap from scratch, and more.
Something else: Viktoria goes to craft fairs with her daughter and loves that it gives her firsthand experience with business, money management, and social skills.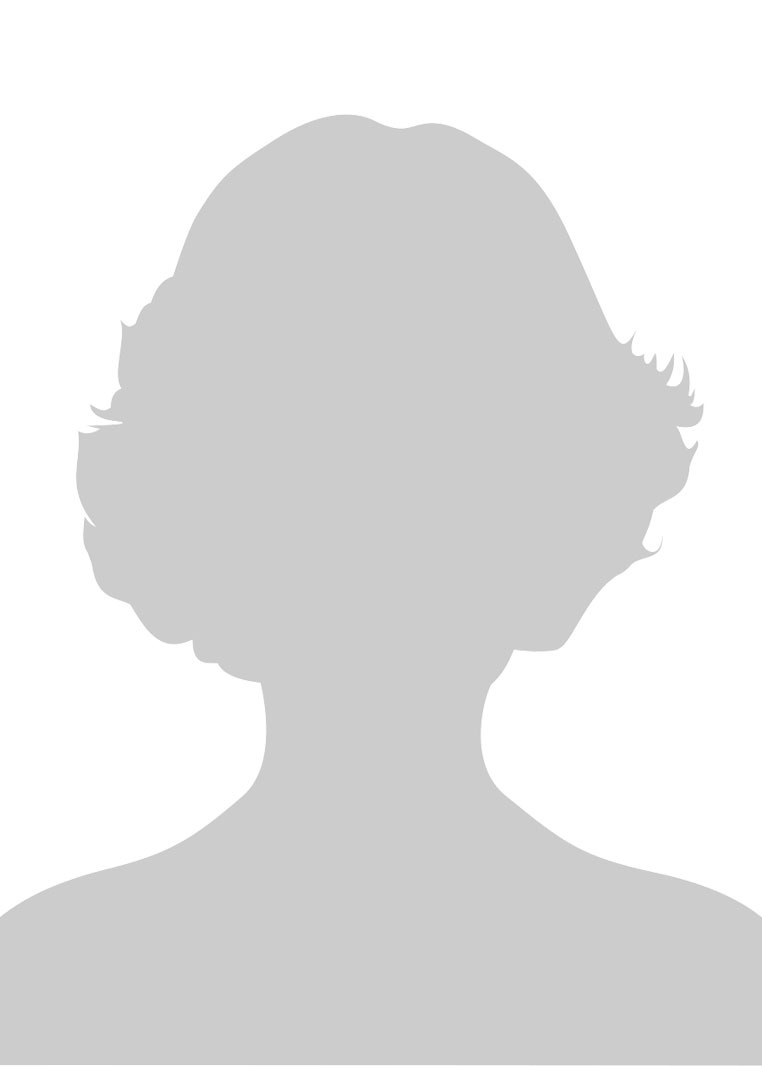 Hershe Gesmundo
CRM
While her days keep her busy processing tickets, responding to employees, and working on payroll, Hershe's true business is people. Everything from her background in social work to the client-centric jobs she's had since have been people oriented. Customer service is a good fit for someone with those skills.
Hershe is the kind of person friends come to for help and strangers feel comfortable sharing their life story with. She is a good listener and also knows how to ask the right questions—a good skill for her work in customer relationships.
Something Else: Hershe learned to make kimchi during lockdown. It requires a ton of effort and, true to form, she loves to share with with the people closest to her.